June C.O.T.H 94 caddy brougham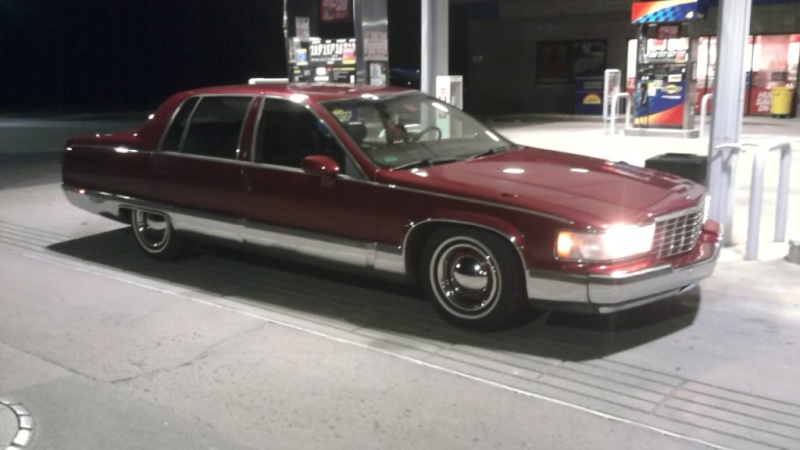 Well Im sure you all seen this cadillac before and know about it , if not here's the link:
http://badass-of-ne.forumotion.com/t2346-update-on-the-new-cadirat-v2
Thanks Bill you made that easy……

This car is so fun. Since day one I told Bill this caddy would be mine. Even when she left the fat guy for a dumbass, I managed to keep my hands on it. Its nice knowing the work that was done and the people who did it. Had more than a few late nights in the shop with her and the guys.
This is a daily driver @ 175k miles and climbing. Burning rubber and leaving rust! besides doing a little tuning I haven't done anything but drive it. I ran it to R.I. then to South Shore back to NH and then up to Manchester in one trip last weekend. No problems, I ruled the highway ( no stateys in 3 states down and back!)
Pulled a 15.2 @ 90mph while up at New England Drag. Took down an 04 silveredo SS and I got a pending court date for laying rubber & evading the law cause the cops didn't catch up to me til I was getting out the car in my driveway, the cop looked pretty mad when he gave me the summons. LOL. So yeah this caddy has balls and performs better than it did new.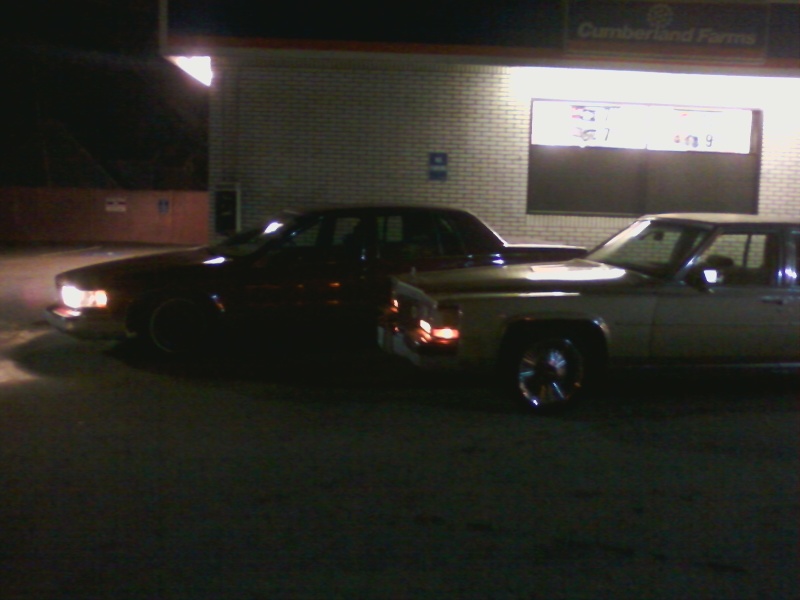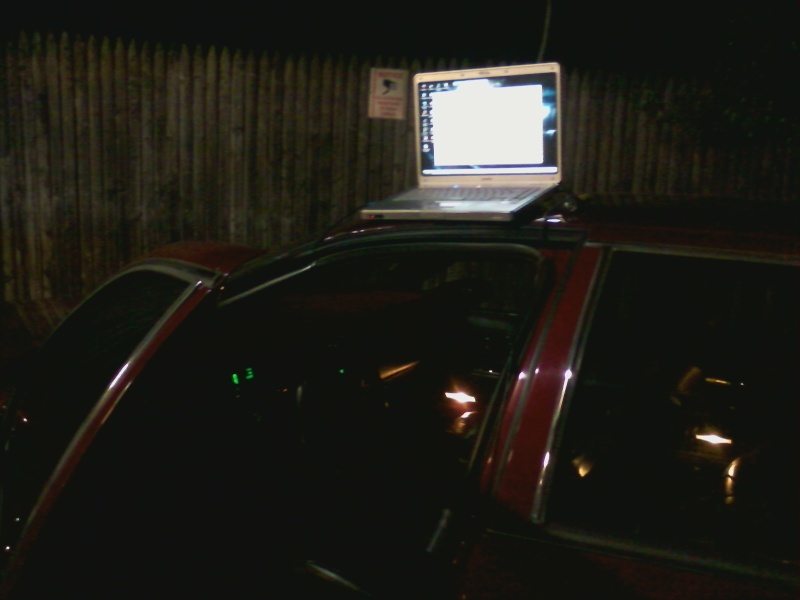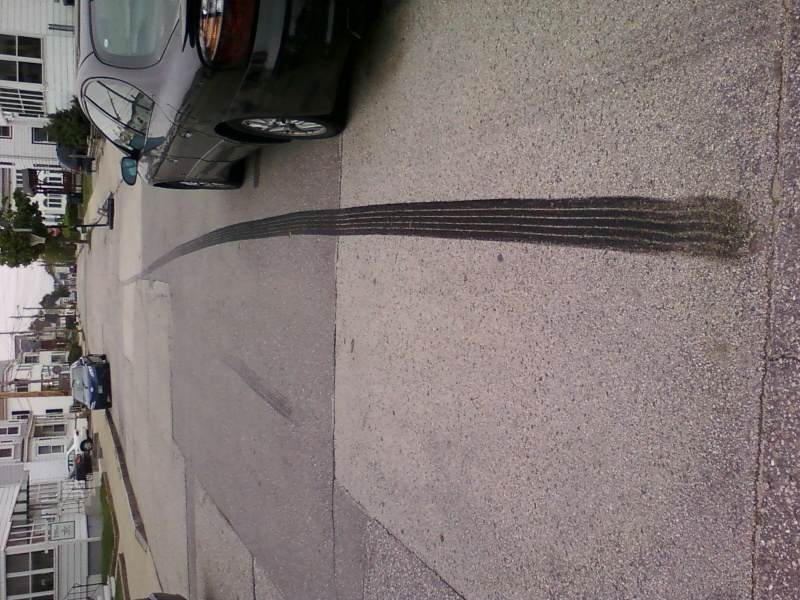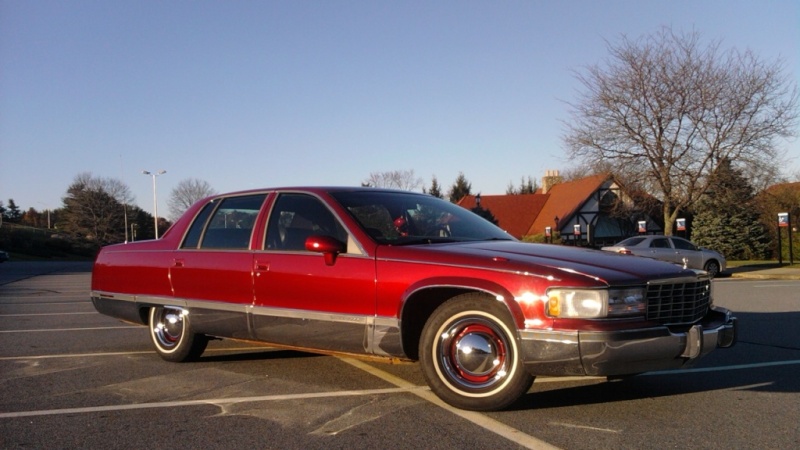 Not sure what direction Im going with it….. make it faster? paint it? or whore it out? I don't know yet. I am looking to two tone the interior with cashmere and burgundy then maybe get serious, till then I'm just gonna drive it. I still rather put $$$ into my white 91 fleetwood.
My first car was an 87 fleetwood and since then I have always owned a fleetwood. I've owned tons of other rides , beaters, and flip cars but always kept a big body. I even had 2 fleets and an Eldo at one time. Here are a few pics.
Im missing my first 87 fleetwood ( white w/burgandy top) and
85 eldo biritz ( blue w/ stainless roof white 1/4 vinyl top and sun roof! extremely rare and I never knew it.

)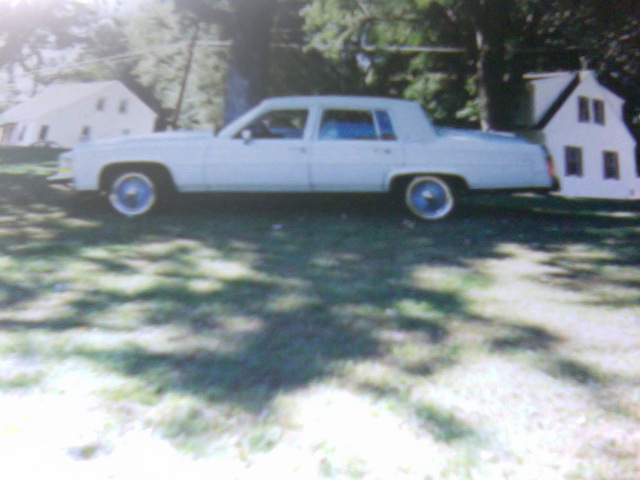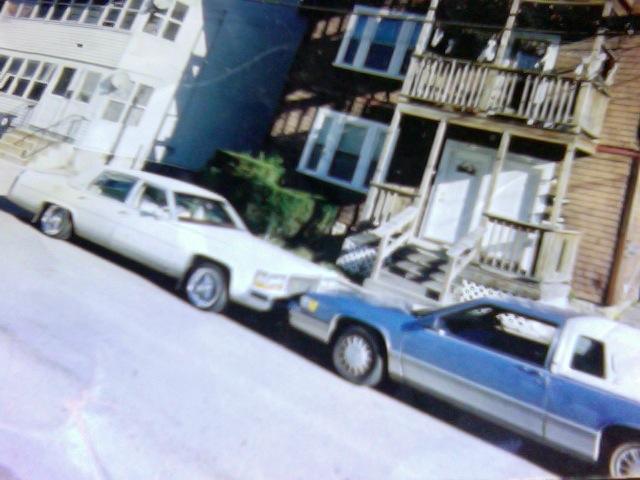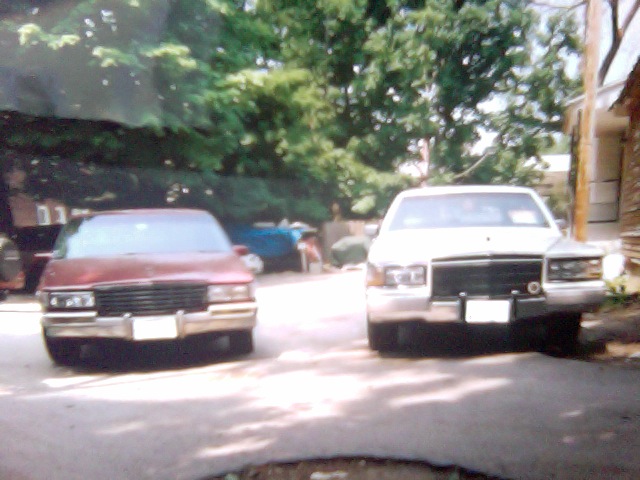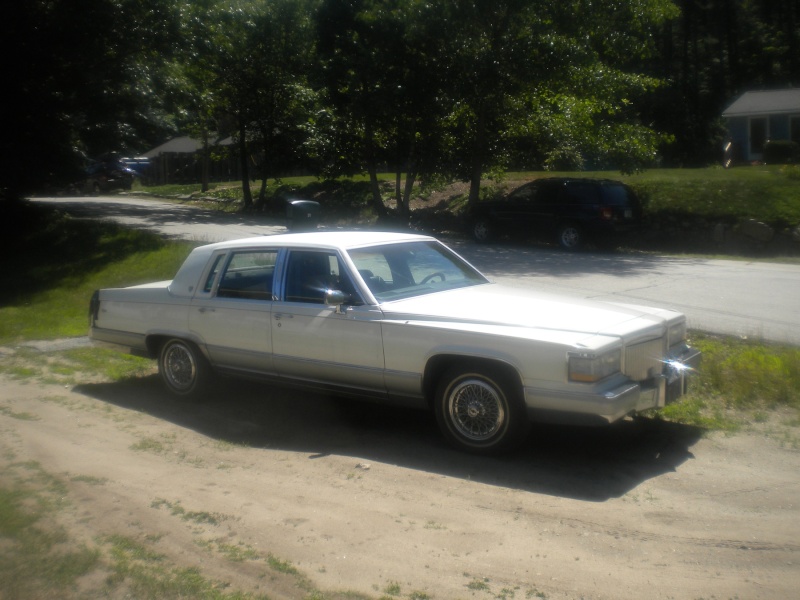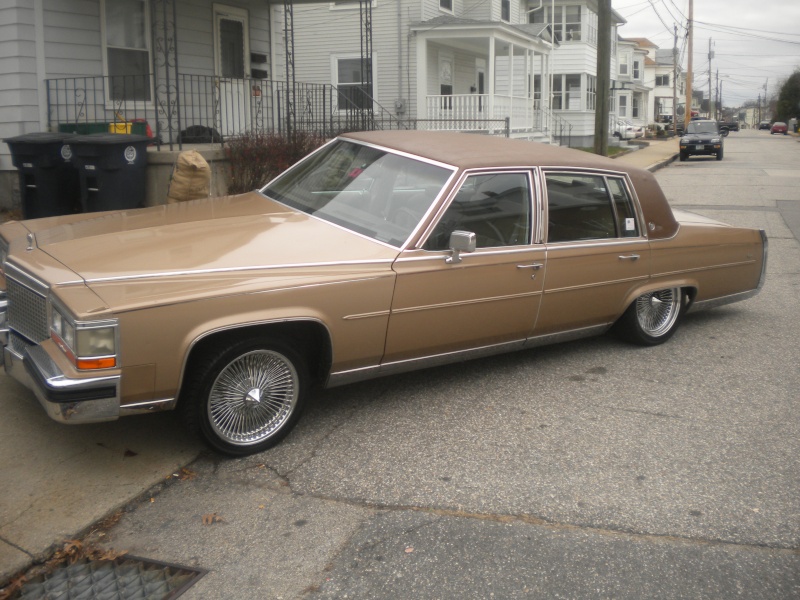 Thanks for looking. Anyone with parts let me know. As all ways the cadirat v2 is for $ale...... sorry not the boxy