So I guess I get April this year. And heres my SStory…
I think the first time I actually saw a b-body was when my younger brother bought a brown 2 door 1985 caprice brougham back in 1999…and man did I laugh, I thought it was the ugliest thing I ever saw, coming from a background of cars growing up (all chevy's) and driving a 73 nova at the time, I thought to myself "I wouldn't be caught dead in a grandma car like that"… few years later and I bought my first b-body for $600 a 1989 detective car with a v6, baby blue with blue interior.. And I would never look back again. I primer bombed that car Black and did a leopard print interior with black fur on the plastic trim, the thing was outta control. Was destroyed by a drunk driver in a Chrysler 300 T-boning it (and I still drove it home).
heres that 85 brougham my brother had: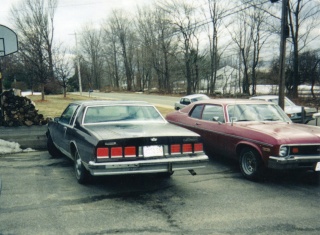 and the only pic i have of that 89: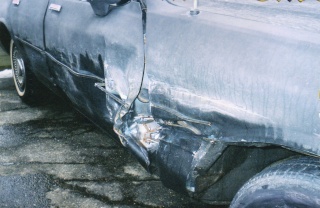 After that I missed the nova and wanted something a little older again, that's when I found a 1970 2 door impala sport coupe (with the slanted rear windows), biggest pile of shhhh I ever saw, but powerful as hell. Black Primered that and drove it into the ground.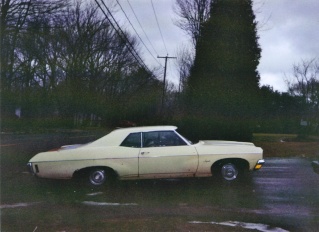 I replaced that with a 1980 2 door box that I Rodded out with some centerlines and an 86 305 motor from the wife's donor car that got all kinds of performance upgades.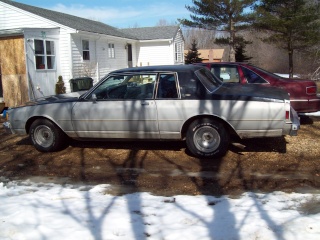 Sick of not finding any parts in the junkyard I finally bought my first bubble caprice, a grey on grey 91, 305 base model… started modding it right away (no pics of that one) had suburban captains chairs and some purple velvet interior, did my first gauge swap on it too from an LTZ. Sold that car to buy my first late tri-9, a red 96 with what I thought was an LT1 but ended up being an L99

with 230k miles wasn't long before it was toast..
After being frustrated with the Gen II motor I went back to the TBI setup and ended up finding a white 93 LTZ with 107k miles in N. Andover, MA. Drove all the way up there and the thing was flawless, did some custom Gucci print interior, smoked lights, roadie seats, and SS wheels. Was my first "white" car and was absolutely in LOVE.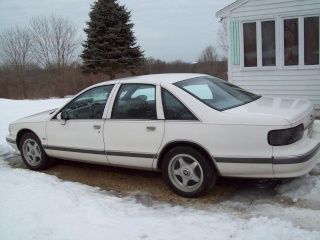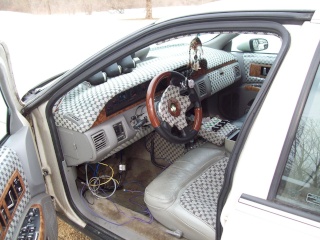 I also picked up another box style, a 1987 Brougham LS. I got it from that Mohawk Motors place ended up trading it for a Blue 95 L99 car with 194k that I stole parts off and then sold for dirt cheap.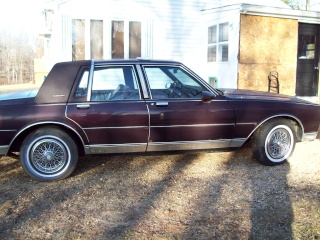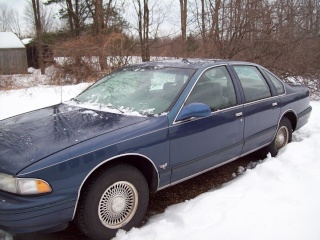 Around that time I talked the wife into a 93 Medium Garnet Red car with a 305, custom did a two tone grey and red interior on that one.
Seeing a few Cadillac's on the road, I really wanted (or thought I wanted) a deville, bad idea as I sold all my B's for a 97 k-body with the Northstar, soon to figure out I was way out of my league with trying to do work on that motor, got it sold on eBay, and good thing the head gasket went on it about a month later, had to listen to MANY angry voicemails
A few old school rods and c-10 trucks in between….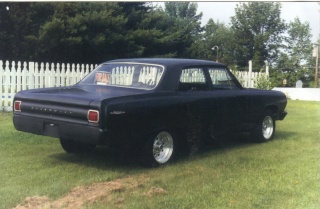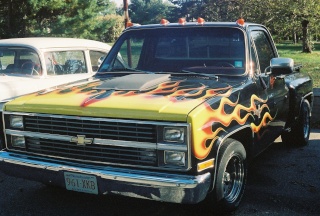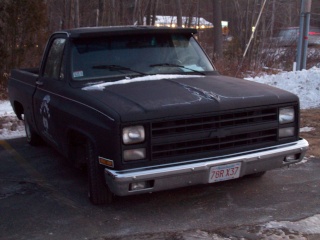 and I ended up back with a B-body. A 94 LS "white" car to try and mimic what I had with the 93 LTZ. Did a L99/LT1 swap, Louis Vuitton interior with custom smoothed plastic pillars color matched everything with dupli-color, bucket seats from a mercury sable, camaro gauge swap, etc…. traded it after I blew the motor.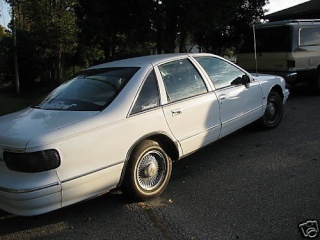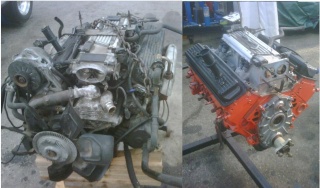 ended up with 3 Cadillac broughams around that time, including that triple black bagged one, and also picked up a 1965 impala 4 door hardtop for $800.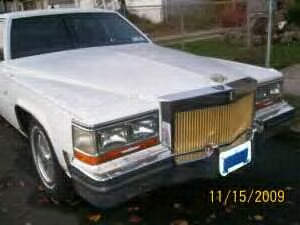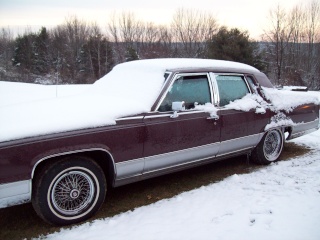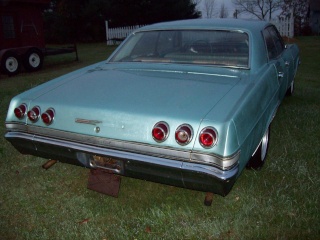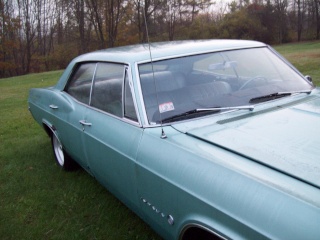 Sold all of them and with a kid on the way last year bought a 92 two toned wagon for "family purposes", drove it till the sending unit went and sold to my brother (the one who started this!) for a project to keep him busy. I ended buying this DGGM and Black LS I have now, only to replace the DGGM with another WHITE 96 (which is what I really wanted anyway…still chasing that LTZ) My ultimate car is a black on black 94-96 Cadillac Fleetwood, but I cant seem to get away from the white b-bodies either.
my White 96 lowrider project dubbed "BleSSed", is my current Car, and the Car of the Month"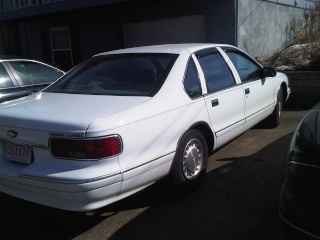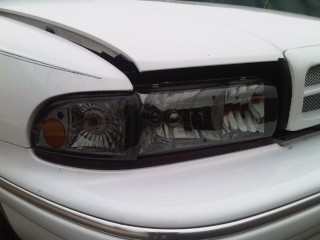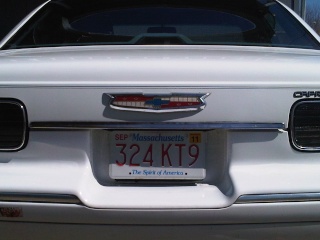 its gonna have a lot of "out of the box ideas" , custom seats (and I mean custom), HEAVY interior mods, motor swap and paint/clean, chrome updates, wire rims, tints, air bag suspension, and a few other tricks you'll just have to wait and see.... Follow the build all month long here:
http://badass-of-ne.forumotion.com/t2905-my-96-blessed-caprice-build
I dont have any current pics besides whats already posted on the build thread, as today's ultimate "April Fools" joke is that its buried under the snow again....
air ride is coming this week, and hopfully it'll be ready for one of the spring/summer events.....
for once i'd like to enjoy DRIVING my car instead of admiring it from underneath.
thank you all for reading and hope to see y'all soon!!